Eric has been installing garage and laundry room cabinets in Arizona since 1999 and has installed in over 6,000 homes. For more than 20 years Eric has built a reputation as a leader in custom garage cabinets delivering truly custom products and exceptional service. We've helped transform spaces and allowed people to get more out of their homes—and do more in their everyday lives. And as we move forward, we will passionately continue to do this, and more.
Since the beginning, our top priority has been to focus on our customers' needs. We're committed to listening to the needs of every customer, working with them hand in hand, and always recognizing that it's a true privilege to be invited into their homes and their lives
Eric has always had a passion for woodworking. In high school he learned the basic techniques and by his senior year he was leading the class.
Eric and his team are passionate about delivering an exceptional garage storage cabinet experience. When you hire them, you're hiring professionals who are trained and skilled to deliver lasting value to your home.
With over 23 years experience installing and designing custom cabinets. Eric has the qualification and ingenuity to design your next project. From the initial design process to the installation completion, Eric and his team considers themselves humble guests in your home, and as such, respect your personal privacy and space.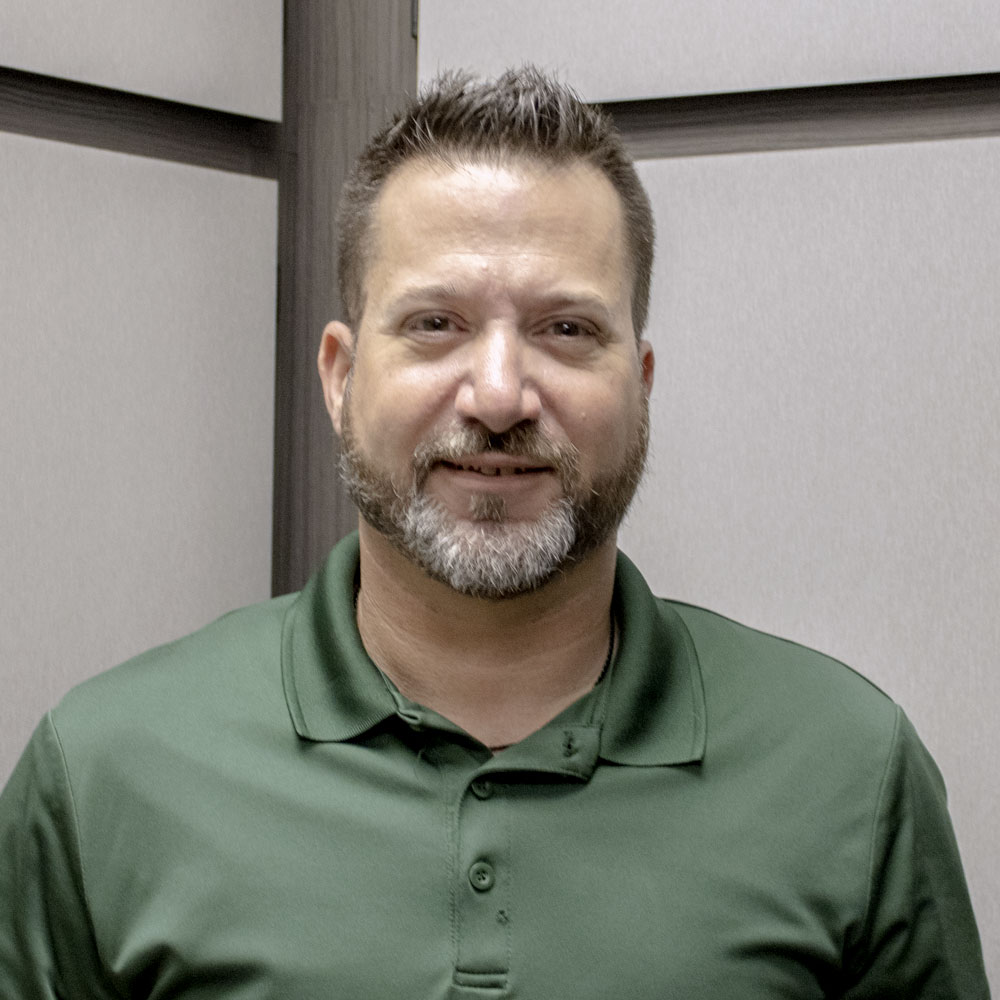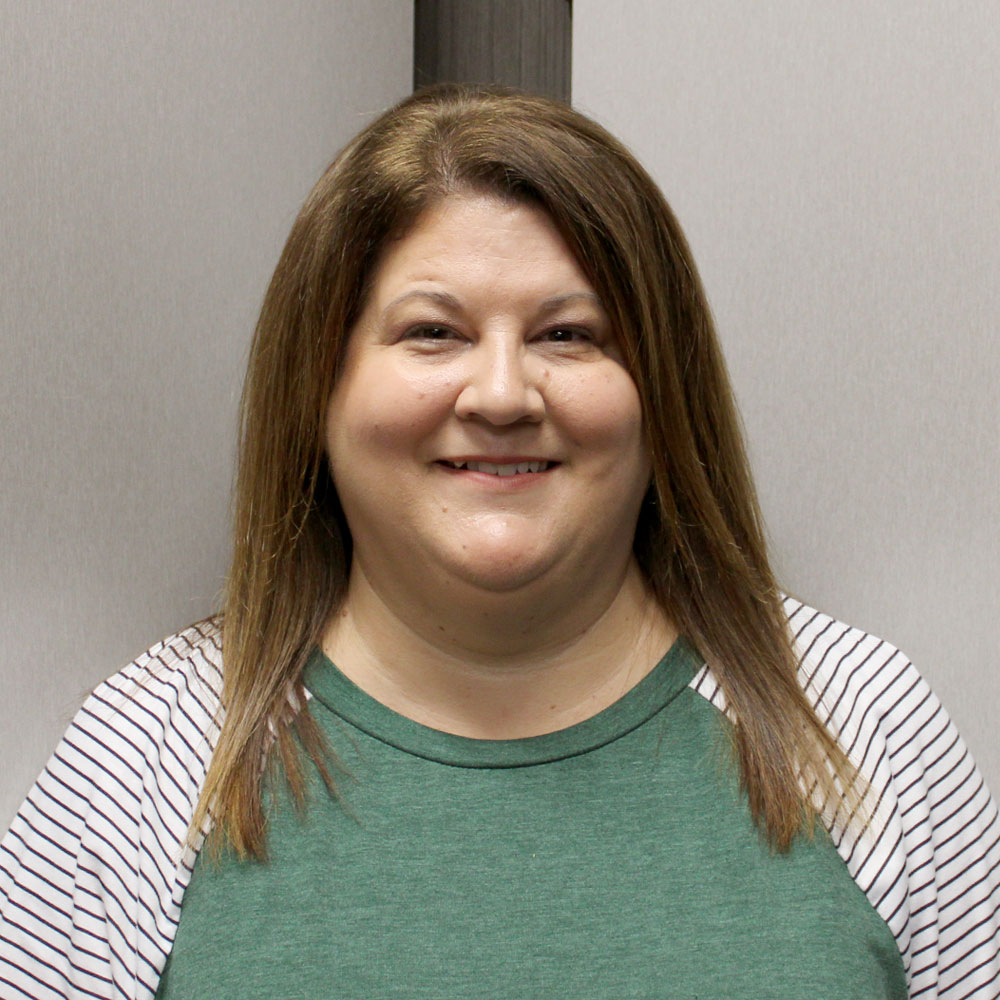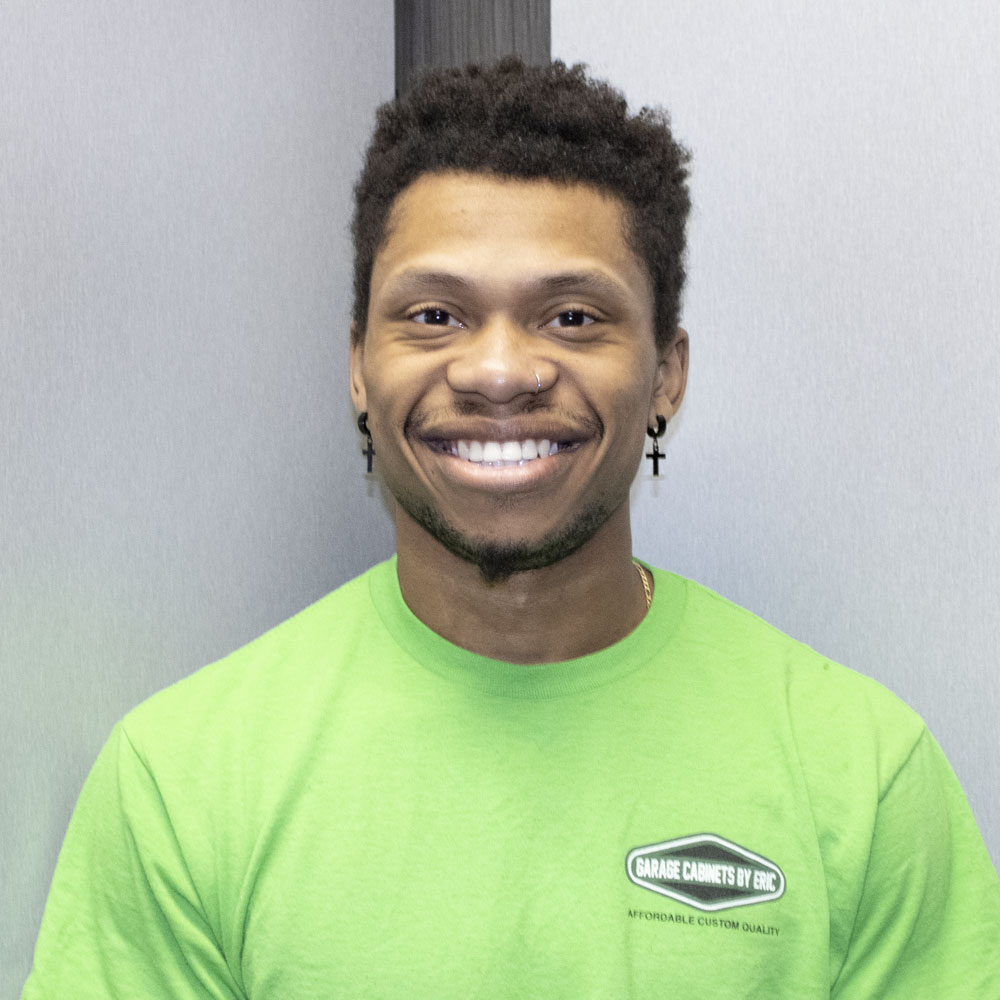 We promise to always provide value and outstanding service. All of our installations come with a warranty on craftsmanship. We guarantee our products are free from defect and will, at our discretion, opt to repair, or replace should a defect be found. This warranty is non-transferable and available to the original purchaser only.
Garage Cabinets By Eric are warranted for seven (7) years from the date of purchase when installed and maintained. We will repair or replace defective products or defects in material or workmanship.
To qualify, cabinets must be properly installed and in the possession of the original owner. Covered items include cabinet doors, cabinet boxes, hardware. Minor scratches, dents, nicks and scuffs are normal wear and are not covered. Deliberate or excessive abuse is not covered.
This Limited Warranty does not apply to, and Garage Cabinets By Eric will not be responsible for, normal wear and tear or any damage to Cabinets or other property caused by the moving or improper repairs of cabinets made or attempted by anyone other than Garage Cabinets By Eric, faulty maintenance, misuse, abuse, neglect, extreme temperatures and/or humidity, fire, water or any other liquids, or as a result of any accident, casualty, or natural disasters. This is considered a natural characteristic of wood as it expands and contracts with changes in humidity and temperature and is not covered under these warranties. This limited warranty does not cover damage caused by UV, fading, dampness, overloading, water spray or flooding. Replacement parts will be provided to the closest color available at time of warranty claim, colors may be discontinued and existing colors may fade with time which may cause the replacement part to have a different color or tone than the existing part (this may cause the replacement part to not match the existing cabinet color).
This limited warranty is non-transferable and applicable only to the owner of the property at the time of contracting. Warranty repairs do not constitute an extension of the original warranty period for the original installation or any specific component or part thereof.
This express limited warranty is the only warranty given by Garage Cabinets By Eric with respect to the services, products, and materials provided under the contract, Garage Cabinets By Eric makes no other warranties, express or implied, and hereby specifically disclaims all other warranties, express or implied, whether statutory or otherwise, including implied warranties of merchantability and fitness for a particular purpose.
The purchaser should contact Garage Cabinets By Eric. Our customer service department can be reached by phone, email and online submittals.
Frequently Asked Questions
Why should I buy custom garage cabinets from Garage Cabinets By Eric?
At Garage Cabinets by Eric, we've built our reputation on delivering an exceptional garage storage cabinet experience. When you hire us, you're hiring a team of professionals who are trained and skilled to deliver lasting value to your home. We're committed to providing high quality custom cabinets at affordable prices.
What is the process of getting garage cabinets? Contact us to schedule your FREE in-home estimate.
A professional designer will schedule an appointment to meet at your home. We encourage that all final decision makers in the household are present during this consultation.  A hand drawn rendering of your garage storage system along with a detailed price will be provided either the same day or emailed within a few days. Once you agree to the design and price an installation date is given. We stive to install your cabinets on the date(s) you have been given.  Your cabinet order is then placed into production.  On the day of installation our experienced skilled installers will arrive between 7-9 am to install your custom garage cabinets.
How long does the process take?
Once you've made contact with us, a professional designer will contact you to schedule a FREE in-home estimate. Depending on availability, we can usually meet within 1-5 days for consultation.  For an installation date we are typically 4-6 weeks booked out for an installation date.
How long will the design consultation take?
The design consultation appointment will usually take between 30-60 minutes.
How long does it take to install the cabinets?
Our installations take 1-2 days to install, however, larger and more custom projects can take a little longer. We want to make sure that you're receiving a top notch, quality installation.  Your design consultant will let you know the estimated time frame to complete your installation. Our professional skilled installers will arrive at your home between 7-9am the day of the install. They're usually at your home for 6-7 hours depending on the size of the project each day.
Is Garage Cabinets By Eric Licensed, insured and bonded?
Yes, we comply with the State of Arizona requirements. We are a registered contractor license number is 312898. We are fully insured and bonded.
What experience do your installers have?
We pride ourselves in employing only the most skilled installers. The majority of our installers have been with us or in the industry for 3+ years. Each installer is required to go through an 8–10-week training process before they are given installations to complete by themselves. We do not use subcontractors.
What material are the cabinets made from?
We use only the highest quality materials available and keep our cabinets affordable. We use a 5/8" commercial grade melamine particle board.  Our workbench countertops are a furniture-grade ¾" Thermofuse material. We use a PVC edge banding on the edges of the garage cabinets and doors. All drawers come with full extension drawer glides.  We use standard metal brackets and clips for our adjustable shelves to prevent wear over the life of your cabinets.
What type of hinges do you use?
We use face frame hinges. This allows the cabinet door to open a full 180 degrees and provides more elbow room when storing bulky items.
How are the cabinets put together?
Our cabinets are fixed to the wall using industrial grade staples fasteners. Cleats are used to secure the panels to the drywall of your garage. Shelves are reinforced and custom face frame trim/crown work is completed. Once the doors are hung the finishing touches are completed which includes using clay putty to cover the staple marks on the face frame of the cabinets, wiping down the cabinets and caulking the bottom of the exterior of the cabinets.
Do your cabinets mount to the wall or sit on the floor?
Our cabinets are mounted to the wall using cleats and will sit on the floor for additional support. The cabinets become a permanent fixture of your home and can't be removed and built someplace else.
What do I need to do to prepare for my garage cabinet installation?
We require that areas where the cabinets are being installed are cleaned and cleared of your personal belongings allowing at least an 8 foot clearance walking path. Any appliances will need to moved as well.
What if I have existing cabinets or shelves that I want removed?
For an additional fee we will remove and dispose of your empty cabinets or shelves.
How many color options are available?
We have 9 color options available, which includes our 2 tone cabinets options.
Where are the cabinets made?
Our cabinets are manufactured right here in Mesa, Arizona. We have 5,000 square foot warehouse and top of the line equipment in our facility. We do not rely on a third-party company to manufacture our product.
How much weight can a shelf hold?
Each adjustable shelf can hold between 100-125 lbs. Our 30" to 46" wide adjustable shelves are reinforced with a ¾" cabinet grade plywood on the front and back which make the shelf stronger.  Our fixed shelving can hold between 150-200 lbs.
How much weight can an overhead hold?
Our overhead cabinets can hold between 100-150 lbs. Suggested shelf weight is about 70lbs per shelf. Overhead cabinets are not meant to be used to store heavy bulky items.
What is the maximum length of a cabinet?
The maximum length for a cabinet we will install is 4 feet. Our designer will recommend the best design to accommodate any space.
What is the maximum height for a cabinet?
The maximum height for a cabinet is 10 feet (120 inches). Our designer will recommend the best design to accommodate any space.
Are you locally owned or franchised?
Yes, we're a locally owned and family operated company. Eric oversees the daily manufacturing, design and installation operations. His wife Lorrie handles all of the office operations and their 2 sons Kyle and James both work for the company.
Do you have a showroom?
Yes, we have a showroom located in Mesa, however, our designers are in and out of the office. If you are interested in visiting our showroom, please call our office to schedule a tour as we are open by appointments only.
Can I purchase cabinets and install them myself?
No, our cabinets are built on-site, piece by piece and requires a skilled carpenter for installation. We also do not have written directions for the installation process since every home project we do is custom to the homeowners needs.
Is a deposit required?
No, we do not require a deposit. Payment is due in full when the installation is completed.
What forms of payment do you accept?
Our preferred method of payment is check. We will accept cash or Zelle for no additional fee. If paying by Credit Card or Venmo an additional 3% fee is added to the final price.
What is your cancellation policy?
If for some reason you need to cancel your order or push back your installation date, we require at least a 3-business day notice before your scheduled installation date. Per our contract agreement if a 3-day notice is not given a penalty fee will be invoiced.
How do I care for my cabinets after installation?
Our storage systems clean easily with a damp cloth. Do not use an abrasive cleaner on our melamine products. Avoid water usage around the cabinets.
What is your warranty?
Garage Cabinets By Eric are warranted for seven (7) years from the date of installation to the original home owner. We will repair or replace defective materials or workmanship – just call us! Covered items include cabinet doors, cabinet boxes, hardware and work surfaces. Minor scratches, dents, nicks and scuffs are normal wear and are not covered. You can visit our website for warranty information.